Reprise of Opera "La Traviata" on 16, 17, 18 November at the Palace of Congresses
Giuseppe Verdi (1813 – 1901)
Giuseppe Fortunino Francesco Verdi (9 or 10 October 1813 – 27 January 1901) was an Italian opera composer. He was born near Busseto to a provincial family of moderate means, and developed a musical education with the help of a local patron. Verdi came to dominate the Italian opera scene after the era of Vincenzo Bellini, Gaetano Donizetti, and Gioachino Rossini, whose works significantly influenced him.
In his early operas, Verdi demonstrated sympathy with the Risorgimento movement which sought the unification of Italy. He also participated briefly as an elected politician. The chorus "Va, pensiero" from his early opera Nabucco (1842), and similar choruses in later operas, were much in the spirit of the unification movement, and the composer himself became esteemed as a representative of these ideals. An intensely private person, Verdi, however, did not seek to ingratiate himself with popular movements and as he became professionally successful was able to reduce his operatic workload and sought to establish himself as a landowner in his native region. He surprised the musical world by returning, after his success with the opera Aida (1871), with three late masterpieces: his Requiem (1874), and the operas Otello (1887) and Falstaff (1893).
His operas remain extremely popular, especially the three peaks of his 'middle period': Rigoletto, Il trovatore and La traviata, and the 2013 bicentenary of his birth was widely celebrated in broadcasts and performances.
World premiere
"La Traviata" is a three-act opera by composer Giuseppe Verdi with the libretto by Francesco Matia Piave. Based on Alexandre Duma's book 'The Lady of the Camellias', this opera is considered part of Verdi's popular trilogy, along with the opera "Il Trovatore" and "Rigoletto".
The first premiere was held in Venice, at Teatro la Fenice, on March 6, 1853. Verdi's La Traviata survived a notoriously unsuccessful opening night to become one of the best-loved operas in the repertoire. Following the larger-scale dramas of Rigoletto and Il Trovatore, its intimate scope and subject matter inspired the composer to create some of his most profound and heartfelt music. The title role of the "fallen woman" has captured the imaginations of audiences and performers alike with its inexhaustible vocal and dramatic possibilities—and challenges. Violetta is considered a pinnacle of the soprano repertoire.
According to data released by Operabase in 2013, it is the most-performed opera in the world in the last five seasons, with 629 performances.
DECEMBER 2016
CHARACTERS AND INTERPRETS
NTOB Symphony Orchestra
Conductor: Ricardo Casero
Director: Magdalena Fuchsberger
Video Artist: Aron Kitzig
NTOB CHOIR
Choir Conductor: Dritan Lumshi
BALLET TROUPE
Choreography & Soloists: Enada Hoxha, Gerd Vaso
Costume Designer: Ardi Asllani
Concert Master: Etrita Ibrahimi, Ardita Bufaj, Ingrid Pulizo
Violetta Valery' – Eva Golemi, Perrine Madoeuf
Alfredo Germont – Armaldo Kllogjeri, Giuseppe Tommaso
Giorgio Germont – Ylber Gjini, Gocha Abuladze
Flora Bervoix – Shpresa Beka, Ivana Hoxha
Annina – Simona Karafili
Gastone de Letorières – Denis Skura
Barone Douphol – Sidrit Bejleri, Ogert Islami
Marchese d'Obigny – Ogert Islami, Edvin Kastrati
Dottore Grenvil – Sokol Hidërsha
Giuseppe – Erlind Zeraliu
Commissioner – Genc Vozga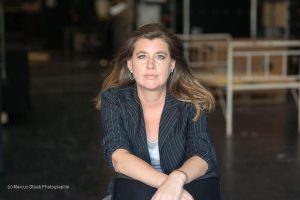 Magdalena Fuchsberger, Director
Magdalena Fuchsberger was born in Salzburg – Austria. She graduated from the University of Music and Art in Vienna where she studied with lecturer Reto Nickler. She has produced the opera "I Capuleti i Montecchi" – Bellini and the operetta "Tsarevich" – Franz Lehár. In the season 11/12 – 14/15 he was hired by Jossi Wieler at the Stuttgart Opera House as assistant director. She has worked with directors such as Jossi Wieler, Sergio Morabito, Stefan Herheim, Andrea Breth, Claus Guth, Andrea Moses, Olivier Tambosi and Emmy Werner. Magdalena Fuchsberger debuted as a director on the German opera scene with Giuseppe Verdi's "Otello" at the "Gut Immling Festival Opera" in the summer of 2014.
Directional Concept
I would like this work to be a temporal collocation of the "Belle Epoque" period of 1890-1910, the end of the century where human psychology began to be extremely important. It is a period of elegance, but also of massive decadence. The stage will be almost empty and therefore it is very important to have beautiful and colorful costumes. I want to tell the story in a very elegant, passionate and emotional way. To me, La Traviata is a very fragile opera, and the music – especially the preludes – is very fragile and soft. It's as if the characters are dancing on a very thin ice, as if they are aware of how short life is and that everything can end very soon.
We are not in a rich and strong society. This society is fragile, light, pale, intelligent, educated, snobbish, sensitive, artistic, 'full of flowers', a vibrant and poetic symbolism! A bit like "Epoche Jugendstil". It's as if the characters are feeling the coming world war and that their whole life will change soon. For this reason they only have one thing in mind: drinking, eating, dancing, love and entertainment, but in a very melancholic and poetic way. The floor will be full of different flowers from the beginning of the show. Flowers as a symbol of blossoming and drying, a symbol of love, life and death and a symbol of "Belle Epoche" and "Jugendstil" in general. In the center of the stage will be a large 19th-century bed covered with white sheets.
In a semi-circle shape behind the bed is other furniture. In the prelude we see Violetta sitting on the edge of the bed with a simple white short shirt. The prelude is the music of the third act so in the prelude we see a lone Violetta.
The first and second acts are like a memory flashback. The most decadent scene occurs during the ball at Flora's house, conceived as being inside the Moulin Rouge. The balls in the house of Violetta and Flora are very different. Flora in general is a more direct nature and not as sensitive and intelligent as Violeta. Flora makes life livelier and easier. She is not a very deep character. At Flora's ball the main themes are rumors, playing cards and some great public drama. After the prelude ends in the third act, Violeta returns to the present.
A couple of ballet dancers will also perform on stage (Violetta and Alfredo), who dance a pas de deux during the prelude to the first act and during the prelude to the third act. This couple symbolizes Violetta's impossible desire and dream to share a life with her great love, Alfredo.
Ricardo Casero, Conductor
After 28 years as an interpreter, his work as a solo trombone player intersects with that of the director of the "Palau de les Arts Reina" orchestra in Sofia. As a conductor and collaborator of this orchestra, he has worked with Leonardo Berstein, Daniel Harding, Claudio Abbado, Zubin Mehta, Lorin Maazel, Lawrence Foster, Riccardo Chailly and Valery Gergiev.
Ricardo Casero is the director of the Orquesta Reino de Aragón, in Spain. As a conductor of this orchestra he has worked with soloists such as Maxim Vengerov, Sarah Chang and Natalia Gutman. He is the principal conductor of the "Master Symphony Orchestra", a position he has held since 2007.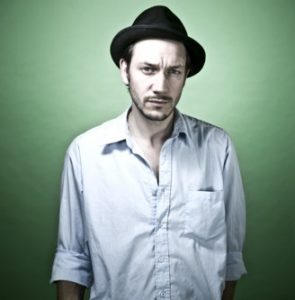 Aron Kitzig, Video Artist
Aron Kitzig is a freelance screenwriter and director from Berlin. He studied design and graphic design. Since 2003 he has worked as a co-founder and part of the board of the Strohlinka association and in the independent theater group "Team Odradek". Under the direction of Jonas ZIPF he has performed on works such as: Solaris (2005, Berlin), Hermann Battles (2007 – Stuttgart) and Calvary (2008, Munich). He has worked as a freelance filmmaker and screenwriter, and has also been active in contemporary music for years. He has also produced music videos for some music ensembles. In 2014, he created video images for the opera "Turandot" at the "Lake Festival" – Bregenz, directed by Marco Arturo Marelli. In 2015, he created video images for the Vienna State Opera, again for the Turandot opera. Kitzig has collaborated with Meriel at the "Music Bienale – 2016" in Munich to stage an exhibition of his video productions. Since the summer of 2016 he has been working with director Magdalena Fuchsberger in Plovdiv, the work that began with the first show together, "The Flying Dutchman".
REPRISE OF OPERA "LA TRAVIATA"
NOVEMBER 2018
NTOB Symphony Orchestra
Conductor: Ermir Krantja
Director: Magdalena Fuchsberger
Video Artist: Aron Kitzig
Curator of Directorial Reprise: Ada Gurra
BALLET TROUPE
Choreography & Soloists: Enada Hoxha, Gerd Vaso
NTOB CHOIR
Choir Director: Dritan Lumshi
Costume Designer: Ardi Asllani
Concert Master: Etrita Ibrahimi, Ardita Bufaj, Ingrid Pulizo
CHARACTERS AND INTERPRETS
Violetta Valery' – Eva Golemi, Ramona Tullumani, Nina Muho
Alfredo Germont – Armaldo Kllogjeri, Nestor Sanchez Barrientos
Giorgio Germont – Ylber Gjini, Dragutin Matiz, Sollen Alla
Flora Bervoix – Shpresa Beka, Simona Karafili
Annina – Ina Gaqi
Gastone de Letorières– Denis Skura, Gerald Murrja
Barone Douphol – Genc Vozga, Ogert Islami
Marchese d'Obigny – Antonio Zefi, Ogert Islami
Dottore Grenvil – Xhieldo Hyseni, Bledar Domi
Giuseppe – Erlind Zeraliu
Commissioner – Sokol Tomorri

Ermir Krantja, Conductor
Ermir Krantja was born in Tirana on March 6th, 1947 in a family of strong musical traditions. His father, Mustafa Krantja, is the first professional Albanian conductor and founder of all post-war orchestral institutions in Albania. He greatly influenced on Ermir for him to be exposed at a young age to Western culture in general and to Czech and Slovak culture in particular, in addition to the culture of Albanian music. Ermir Krantja is a graduate of the "Jordan Misja" Artistic Lyceum in violin with Prof. Genc Bogdo (1965) while simultaneously completing his studies in harmony with Prof. Simon Gjoni. He continued his studies at the Academy of Arts in orchestral conducting under his father's direction, choral conducting in the class of Prof. Kostandin Trako and musicology in the class of Prof. Çesk Zadeja. He completed his studies in 1970, earning maximum points from the State Commission and was immediately appointed conductor of the RTSH (Albanian Public Broadcaster) Orchestra with which he began a continuous concert program for the public.
From 1975 to 1979 he held the position of conductor of the Shkodra Symphony Orchestra, with which he evidently developed the rich tradition of Shkodra music's culture starting from the children, folk or pop music festivals to regular symphony concerts that culminate in the production of various operas. This intensive and qualitative activity at the same time led to the establishment of the Shkodra Philharmonic in 1977.
In 1979 he returns to Tirana as a conductor at T.O.B (Theatre of Opera and Ballet) and at the same time he was appointed lecturer of orchestral conducting and of chamber music class for strings at the Academy of Arts. From 1974 until the late 1980s, Krantja won several first awards at the "May Decades" concerts, and in 1985 he received the title of "Merited Artist".
In 1989 he was selected to have an apprenticeship at the prestigious RAI Orchestra (Turin), where he also met and exchanged ideas with world-renowned artists such as Carlo Maria Giuglini (Italy), Rafael Fruehbeck de Burgos (Spain) and Ferdinant Leitner (Switzerland). A year later, Krantja is placed in France at the Yehudi Menuhin Foundation, as an assistant to the great French master Pièrre Derveaux, participating in a master class composed of young conductors from Central and Eastern Europe as well as participants from the USA and Canada.
Ermir Krantja is the first Albanian artist to touch America at an institutional level and on this occasion had the opportunity to become familiar with and study a rich organizational and artistic experience in institutions such as "San Francisco Opera", "Metropolitan Opera" (New York), "Chicago Symphony Orchestra", through a highly detailed and constructive program by The United States Information Agency, an experience that brought its fruits to TKOB (National Theater of Opera and Ballet) at a very difficult time for the theater from 1992 to 1996.
Krantja has conducted in: United States of America, Italy, France, Switzerland, Germany, Kosovo, Bulgaria, Turkey, Czech Republic, Macedonia, Greece. He is a founding member of the European Academy of Music Theatre (Germany). In 2006, in collaboration with RAI and Mediaset (Italy), he recorded in Prague with the Czech National  Symphony Orchestra, the soundtracks of the Italian TV series "Questa è la mia terra" for Canale 5 and "Giorni da Leone" for RAI 2, composed by Savio Riccardi.
He has been awarded the:
– "Naim Frashëri" Medal (30/09/1982)
– "Merited Artist" Title (30/07/1985)
– "Naim Frashëri" Order, second class (07/09/1989)
– "Naim Frashëri" Order, golden (11/05/2007)
– Grand'accademico "Honoris causa" dell'Accademia Imperiali internazionale (Itali) (15/12/2012)
– in the quality of Grand'accademico imperiali, "Honoris Causa" is griven the award "STELLA D'ORO" (24/04/2013).
SYNOPSIS
Violet dresses with velvet and costly lace.
She drinks the best champagne in crystal glasses. Her holidays are legendary, her company desired. She is free, free-spirited and lives outside of the bounds of society. For this curtisane, it looks like the holiday will never end.
Can a small love affair change everything?
La Traviata opera is so famous because it puts on stage a life we can only dream of. With its fascination, joys and pain.Verdi's music sings to freedom with flying tunes, enlivening whispers and at the end leaves us with passionate duets in sore hearts.
ACT I
Violetta Valéry knows that she will die soon, exhausted by her restless life as a courtesan. At a party she is introduced to Alfredo Germont, who has been fascinated by her for a long time. Rumor has it that he has been enquiring after her health every day. The guests are amused by this seemingly naïve and emotional attitude, and they ask Alfredo to propose a toast. He celebrates true love, and Violetta responds in praise of free love (Ensemble: "Libiamo ne' lieti calici"). She is touched by his candid manner and honesty. Suddenly she feels faint, and the guests withdraw. Only Alfredo remains behind and declares his love (Duet: "Un dì felice"). There is no place for such feelings in her life, Violetta replies. But she gives him a camellia, asking him to return when the flower has faded. He realizes this means he will see her again the following day. Alone, Violetta is torn by conflicting emotions—she doesn't want to give up her way of life, but at the same time she feels that Alfredo has awakened her desire to be truly loved ("Ah, fors'è lui… Sempre libera").
ACT II
Violetta has chosen a life with Alfredo, and they enjoy their love in the country, far from society ("De' miei bollenti spiriti"). When Alfredo discovers that this is only possible because Violetta has been selling her property, he immediately leaves for Paris to procure money. Violetta has received an invitation to a masked ball, but she no longer cares for such distractions. In Alfredo's absence, his father, Giorgio Germont, pays her a visit. He demands that she separate from his son, as their relationship threatens his daughter's impending marriage (Duet: "Pura siccome un angelo"). But over the course of their conversation, Germont comes to realize that Violetta is not after his son's money—she is a woman who loves unselfishly. He appeals to Violetta's generosity of spirit and explains that, from a bourgeois point of view, her liaison with Alfredo has no future. Violetta's resistance dwindles and she finally agrees to leave Alfredo forever. Only after her death shall he learn the truth about why she returned to her old life. She accepts the invitation to the ball and writes a goodbye letter to her lover. Alfredo returns, and while he is reading the letter, his father appears to console him ("Di Provenza"). But all the memories of home and a happy family can't prevent the furious and jealous Alfredo from seeking revenge for Violetta's apparent betrayal.
At the masked ball, news has spread of Violetta and Alfredo's separation. There are grotesque dance entertainments, ridiculing the duped lover. Meanwhile, Violetta and her new lover, Baron Douphol, have arrived. Alfredo and the baron battle at the gaming table and Alfredo wins a fortune: lucky at cards, unlucky in love. When everybody has withdrawn, Alfredo confronts Violetta, who claims to be truly in love with the Baron. In his rage Alfredo calls the guests as witnesses and declares that he doesn't owe Violetta anything. He throws his winnings at her. Giorgio Germont, who has witnessed the scene, rebukes his son for his behavior. The baron challenges his rival to a duel.
ACT III
Violetta is dying. Her last remaining friend, Doctor Grenvil, knows that she has only a few more hours to live. Alfredo's father has written to Violetta, informing her that his son was not injured in the duel. Full of remorse, he has told him about Violetta's sacrifice. Alfredo wants to rejoin her as soon as possible. Violetta is afraid that he might be too late ("Addio, del passato"). The sound of rampant celebrations are heard from outside while Violetta is in mortal agony. But Alfredo does arrive and the reunion fills Violetta with a final euphoria (Duet: "Parigi, o cara"). Her energy and exuberant joy of life return. All sorrow and suffering seems to have left her—a final illusion, before death claims her.